Invited speakers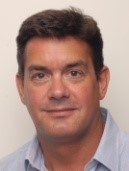 Peter Barton-Smith
Dr Barton-Smith's speciality is complex robotic and minimally invasive and surgery for benign gynaecological conditions. He completed a four-year fellowship at the MATTU, Royal Surrey County Hospital, Guildford from 2004-2008. He was then appointed there as a Consultant in minimally invasive and robotic surgery from 2009-2012. Dr Barton-Smith's particular interest is endometriosis and pelvic pain in which he has a Doctorate degree from the University of Surrey in the UK.
Dr Barton-Smith trained in the use of the da Vinci™ robotic surgical system as a Visiting Consultant at the North Texas Hospital in Dallas in 2008. He then established the first UK robotic gynaecological surgery programme at the Royal Surrey before moving to Singapore General Hospital from 2013-2016 as a Senior Consultant to establish an MIS and robotic surgery programme.
Dr Barton-Smith was a founding member and is currently President of BIARGS (British and Irish Association of Robotic Gynaecological Surgeons) and was Vice President of SERGS from 2013-2015. He organized the first UK gynaecological robotic meeting at the Royal College of Obstetricians & Gynaecologists (RCOG) in 2010 and was a co-organiser for the SERGS Meeting in London in 2013. He was a founder member of the Asian Society of Gynaecological Robotic Surgery in 2015, co-organiser of the RCOG UK national theory course for laparoscopic surgery, a faculty member of the European Surgical Institute, and has taught and been an invited speaker on robotics and laparoscopic surgery in many countries around the world.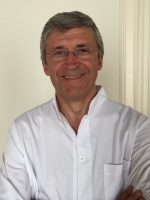 Francisco Carmona
Francisco Carmona was born and raised in Spain where he graduated from the University of Barcelona Faculty of Medicine in 1982. He became a specialist in Obstetrics and Gynecology in Spain and obtained his doctoral degree in 1991.
Dr. F. Carmona is, from 2006, the Chief of the Gynecology Service of the Hospital Clínic of Barcelona a tertiary Hospital associated with the University of Barcelona. In that hospital endoscopic techniques are usually performed and was the place where were Dr. Carmona performed the first single port gynecologic laparoscopy in Spain.
He is member of the University of Barcelona's Department of Obstetrics and Gynecology as Professor from 2006. His main areas of interest are endometriosis and benign diseases including pelvic floor pathology. He has published more than 100 scientific articles in the most important medical journals both general (as The Lancet and JAMA) and of his specialty (including AJOG, Hum Rep, Fertil Steril and many others). He is also author of more than 20 book chapters both in English and in Spanish. Dr. Carmona acts as invited referee for several important medical journals including Fertility and Sterility, Human Reproduction and many others. He is also member of the Editorial Board of Gynecological Surgery, Journal of Endometriosis and Pelvic Pain Disorders and Medicina Clínica.
He is member of different medical associations including European Society for Gynecologic Endoscopy (he was member of the Advisory Committee of this society from 2006 to 2010), AAGL (current member of the Advisory Board and past member of the Board of Trustees: 2012-2014), Sociedad Ibero Americana de Endoscopia Ginecológica e Imagenología (current member of the Executive Committee), European Endometriosis League (past member of the Executive Committee), Society of Endometriosis and Uterine Disorders (founding member), World Endometriosis Society (he is an Ambasseur of the WES), and, obviously, of the Spanish Gynecologic Endoscopic Society (member of its Grupo de Expertos en Endoscopia).
From the late 1990 he is organizing advanced endoscopic courses and workshops on minimally invasive surgery and he was the President of the 19th Congress of the ESGE and President of the 10th International Meeting of the AAGL. He is the President of the second Congress of the SEUD which be held in Barcelona next May 2016.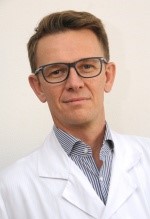 Pierre Collinet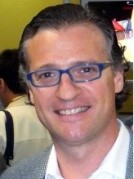 Pluvio Coronado
Academic Titillation and Specialization:
• Specialist in OBS&GYN
• PhD in Medicine and Surgery. Doctoral thesis with maximum qualification and doctorate extraordinary award
• Associated Professor in OBS&GYN in Complutense University of Madrid
• Corresponding Academic of the Royal National Academy of Medicine.
• Masters in Healthcare Management
• Specialist in robotic surgery with Da Vinci Surgical System since 2008.
• Specialist in Colposcopy accredited by AEPCC.
Professional positions
• Director of Women's Health Institute at Hospital Clínico San Carlos de Madrid since January 2016
• Chairman of the Gynaecologic Oncology Unit at the Hospital Clínico San Carlos de Madrid until December 2015.
• Editor of the Gynaecological Section of the Seclaendosurgery Journal.
• Evaluator of investigation projects at Fondo de Investigaciones Sanitarias (FIS).
• Reviewer of the European Journal of Obstetrics & Gynecology and Reproductive Biology, Acta Obstetricia et Gynecologica Scandinavica, Gynecologic Endocrinology, Genital System & Disorders, Gynecology and Obstetrics Investigation, Yonsei Medical Journal.
• Member of the Gynaecological committee of the European Organization for Research and Treatment of Cancer (EORTC).
• Member of the Society of European Gynaecological Robotic Surgery (SERGS).
• Board member of the Sociedad Española de Cirugía Laparoscópica y Robótica (SECLA)
• Board member of the Asociación Española para el Estudio de la Menopausia (AEEM)
Teaching and Research Experience:
• Director of the Gynaecological Tumour's Master at the Complutense University of Madrid.
• Professor of the Master in Laparoscopy at Autonomic University of Madrid.
• Direction of 12 doctoral theses, which 9 has been exposed.
• Investigator in 22 scientific projects supported by FIS, la Community of Madrid, la Fundación Mutua Madrileña and EORTC.
• Author in 119 publications in national and international journals and 17 book charters
• Interventions as invited speaker in more than 150 meetings and symposiums
• Director of 21 scientific gynaecological meetings.
Grant and Awards
• Grant for investigation in gynaecological tumours of the Fondo de Investigaciones Sanitarias.
• Award of Sociedad de Ginecología y Obstetricia de Madrid
• Award and Gold Medal of the Royal national Academy of Medicine.
• Award for the best original article published in the Editorial Garsi-Grupo Masson
Foreign training
• Training in laparoscopy and robotic surgery in the Gynecologic Surgery Department en la Mayo Clinic Scottsdale, Arizona, U.S.A. (Dr. Magrina).
• Rotation in East Kent Gyneacological Oncology Centre, UK (Dr. Andy Nordin).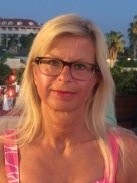 Christina Etén Bergqvist
Reg Nurse (1978), CNOR (1981). Continence adviser (1996). Bachelor in Medical Science; Major Nursing.
I work at the Dept of Obstetrics and Gynaecology, Skåne University Hospital, Lund, Sweden.
CNOR 1981-ongoing. Robotic Coordinator 2006-ongoing
Porcine lab Coordinator, Practicum Robotic School 2010-ongoing
Board member of SEORNA 1998-2007. Board member of EORNA 2001-2007.
Council member of Society of European Robotic Gynaecological Surgery 2011-ongoing
Lecturer at the specialist education for OR nurses at the Dept for Health Sciences, Faculty of Medicine, Lund University (Perioperative care, robotic surgery and incontinence care and surgery).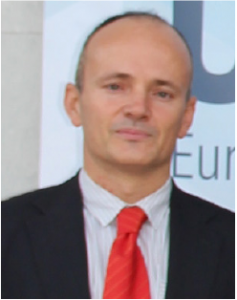 Juan Gilabert
Professional: Director Area Maternoinfantil
Hospital General Universitario.
Area Maternoinfantil
Av. Tres Cruces 2
46014 Valencia (Spain)
Academic: Associate Professor
Department of Obstetrics and
Gynecology
University of Valencia
Present professional duties
• Coordinator of Gynecological Endoscopy, Hospital Universitario La Fe de Valencia since june 2007
• Director of the European Gynecology Endoscopy School (E.G.E.S-Valencia) since november 2003 (www.egesvalencia.com)
• Responsible of the fellows of Gynecology at the Hospital Universitario La Fe de Valencia
• President of the Comisión de Capacitación en Cirugía Endoscópica del Hospital Universitario La Fe de Valencia, since november 2009
• Coordinator of the endoscopic group of the "Sociedad de Obstetricia y Ginecología de la Comunidad Valenciana", since 2008
• Member of teh research group of Reproductive Medicine of the hospital Universitario La Fe de Valencia
• Member of the Gynecological Endoscopic Unit of Hospital Casa de Salud of Valencia since june 2003 (www.gilabertginecologos.com)
• Gynecologist of the department Valencia La Fe since june 2007 to may 2011
• Gynecologist from the company SANITAS with recognition to the professional background and currículum vitae since 2004.
• Gynecologist of the department Valencia Hospital Doctor Peset since may 2011 to may 2012
• Director of the Department Maternoinfantil of the General Universitary Hospital of Valencia since may 2012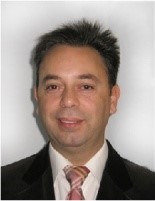 Antonio Gil Moreno
Head of Service of Gynecology, Hospital Materno-Infantil Vall d'Hebron in Barcelona. Professor of Gynecology and Obstetrics at the Autonomous University of Barcelona since 2010. Head of Research Group Gynecologic Oncology, Hospital Vall d'Hebron. Biomedical Research Institute. Director of the Master of Gynecologic Endoscopy at the Autonomous University of Barcelona since 2005. Approximately 78 papers published in international journals with Impact Factor. Reviewer for various international journals on specialty.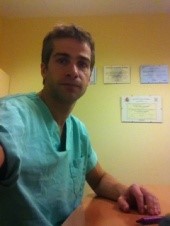 Mikel Gorostidi
Dr.Mikel Gorostidi studied medicine at the University of Navarra, Pamplona, Spain, graduating in 1998. He went on to specialize in Obstetrics and Gynecology, undertaking a residence program at the Donostia University Hospital in San Sebastian, Spain, from 1999 to 2003. From 2000-2002 completed a PhD course at the Surgery Department, University of Basque Country, Bilbao. Dr. Gorostidi became Consultant of Obstetrics and Gynecology at the Hospital Donostia in 2003, and has been part of de gynecological oncological team since 2009. He has been involved in several publications in international (JMIG, IJGC) and national journals, most of then focused in robotics, cervical and endometrial cancer. He has been invited for several lectures and courses in national and international congress (AAGL,SERGS, ESGO), as well as scientific reviewer of national (AEPCC), international congress (AAGL) and medical journals (Prog Obst Ginecol). He is an active member of several professional spanish, european and american societies, like AAGL, SGO, ESGO and ESGE, and he has been member of the board of the SVGO and AEPCC. He is nowadays member of the Gyn Onc team of Hospital Universitario Donostia and associate profesor of University of Basque Country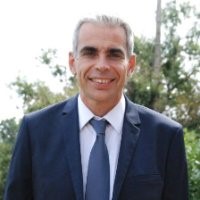 Pierre Lèguevaque M.D, PhD
Professor of general surgery.
Chief of Department of general and gynaecological surgery in CHU Rangueil Toulouse, France.
Chief of Department of oncological surgery in Oncopole IUCT Toulouse, France.
Specialist in deep endometriosis surgery and gynecological cancers.
Robotical approach of pelvic surgery since 2008. One hundred robotic procedures per year.

  Liliana Mereu, MD, PhD
Chief of Gynaecology Unit
Santa Chiara Hospital Trento,Italy.
Dr. Liliana Mereu graduated and specialized at the University of Pavia, after having worked for three years at the Department of Obstetrics and Ginecology Sacred Heart Hospital of Negrar and moved to Florence, where 4 years has been responsible of the Unit of Gynecology at the Centro Oncologico Fiorentino. She currently works as Chief of Gynecology Unit in Hospital Santa Chiara of Trento. In recent years she has focused his activities on minimally invasive surgery: laparoscopy, single access, robotics, hysteroscopy thanks to the attendance at national and international institutes. She is attending the PhD in Biotechnology in Obstetrics and Gynecology at the University of Siena. Dr Mereu , in recent years, has been dedicated to teaching the techniques of minimally invasive surgery at national and international institutes and schools of high qualification.
She is author of more than 80 publications ( book chapters, articles, videos, case reports , reviews, abstracts ) in peer reviewed journals.
Esther Moss
Consultant and Honorary Reader in Gynaecological Oncology at the University Hospitals of Leicester, United Kingdom.
Marielle Nobbenhuis, MD PhD
Gynaecological Oncology Surgeon
The Royal Marsden NHS Foundation Trust.
London, United Kingdom.

  Jane Petersson
has during the last 5½ years assisted as RNFA (Registered Nurse First Assistant) at approximately 700 robotic procedures on the Department of Urology, Aalborg University Hospital, Denmark.
In addition to bedside assisting, Jane Petersson is part of the educator-team at the robotic and laparoscopic development centre, MIUC, Aalborg University Hospital. Jane Petersson trains surgeons and OR nurses within a variation of courses in robotic surgery. Attendees are from more specialities and nationalities. As course leader, Jane Petersson runs courses educating RNFA in robotics with participation from European countries as well as USA.
  Martin Rudnicki, MD, PhD, DM Sci
Special interests: Minimal Invasive surgery.
Martin Rudnicki is a specialist in Obstetrics and Gynecology in 1993 and defended his thesis in Copenhagen 1995. His clinical expertise is in Minimal Invasive Surgery including robot surgery. Furthermore, he has been responsible for a gynecological referral center in gynecology/oncology and urogynecology and has achieved expert function in both areas. He is now associated professor at Odense University Hospital, Odense, Denmark and working in the field of Minimal Invasive Surgery. As a part of his role as an urogynecologist, Martin Rudnicki has been connected to fistula projects in Ethiopia and later been connected to projects in Tanzania and Uganda as well. Martin Rudnicki has published a large number of manuscripts in peer-reviewed journals and has supervised several PhD students. Teaching has mainly been related to transferring skills from laboratory training to the clinical setting. Martin Rudnicki has been appointed as the president in the Danish Medical Education Society, Member of NCGE and also a SERGS board member.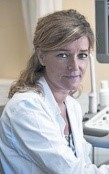 Elena Suárez
Consultant in Gynaecological Endoscopic Surgery
of Vall d'Hebron University Hospital of Barcelona. 2004-to date
Coordinator of Multidisciplinary Endometriosis Unit
Member of Ovarian Criopreservation Committee of the Hospital Vall d'Hebron.
Associate Teacher of the Gynecology and Obstetrics Department of the Universitat Autonoma of Barcelona.
Member of the Research Group in Gynecologic Oncology of the Biomedical Research Institute, Hospital Vall d'Hebron
Co-director of the Master of Gynecologic Endoscopy at the Universitat Autonoma of Barcelona,
Membership of a research group included stable cooperative research structures: cyber, retics; or programs: consolider or zenith
Network Title: RTICC – Cooperative Research Thematic Network of cancer.
Financing entity: Fondo de Investigaciones Sanitarias. RD12 / 0036/0035
Researcher: Reventos Puigjaner, Jaume
No. researchers: 28
Duration: 2013 – 2016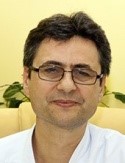 Slavcho Tomov Tomov, MD, PhD, DSc
S. Tomov is a specialist in Obstetrics and Gynecology and Oncology. He is a professor in Obstetrics and Gynecology and Rector of Medical University – Pleven, Bulgaria. He completed training and specialization courses in Laparoscopic Gynecological Surgery in Germany, Italy and France. Prof. Tomov is a certified console surgeon and patient-side assistant to perform robot-assisted surgery at IRCAD-EITS, Strasbourg, France. His fields of professional research interest are surgical treatment of malignant and benign tumors of the female genital organs; ovarian cancer – expression of receptors for epidermal growth factor; laparoscopic surgery for gynecological diseases; robotic gynecological surgery; cancer of the vulva – reconstructive surgery. Prof. Tomov is a Council member of the Society of European Robotic Gynecological Surgery (SERGS); a founding member of the South East European Robotic Surgery Society (SEERSS) and the Bulgarian Association of Minimally Invasive Gynecologic Surgery (BAMIGS); and a member of the European Society of Gynecological Oncology (ESGO) and the Society of Robotic Surgery (SRS).